A little bit from Three Words as promised.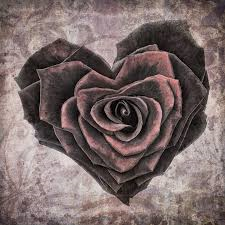 "I'm so excited." It was Tuesday evening and Tallie flung herself down beside Seth on Gaia's big sofa. "A little bird just told me who's playing at the Hare next Saturday." Her eyes twinkled. "Pause for effect."
"You do look more excited than normal," Gaia commented, "which is a worry in itself." She ignored the face Tallie pulled at her. "And as much fun as it would be not to ask you who but just to watch you try not to tell us, I will be kind and gracious and put you out of your misery. Who is it?"
"You're fiendishly mean," Tallie retorted, "But right of course. I'm nearly beside myself. It's Underhill."
Rob was grinning as Gaia, Ethan and Seth's faces lit up. Serena was baffled.
"Really?" Gaia was elated. "Oh, I haven't seen them in way too long,"
"Me neither," Seth agreed. "Still the same guys?"
"As far as I know," Tallie confirmed. "Well, Luke, Holly and Bryn for sure. Maybe Jonno, maybe April. Maybe both."
Gaia rubbed her hands together. "That's so great."
Ethan nodded agreement, then noticed Serena's puzzled look.
"They're a band based in Cornwall," he said. "Folky metally fusion."
"Oh, but they're so much more than that," Tallie said pointedly, poking Gaia in the ribs with her elbow. "Aren't they?" She grinned at Serena. "They're the reason these two," she gestured at Gaia and Ethan, "are together."
Rob laughed and Seth was smiling. Gaia explained.
"Tallie and I were at uni together. She was the year above me but we were in the same flat. Luke was in her year, he's the drummer. We were all good friends and Luke's band got booked to play at the Summer Ball. Ethan and Seth came down and, well…" She took Ethan's hand.
"The rest is history," Tallie finished for her. "Oh, I can't wait."
Underhill did not disappoint. Serena had never seen a band quite like them. The energy seemed to crackle off the stage; most of their stuff was quite fast and heavy but the few ballads they played were hauntingly beautiful. the sound of the pipes seemed to reach right into her, touch her soul and the empty place beside it where her magic had once lived. She enjoyed chatting to them afterward when they came over to catch up with the others. Ethan noticed how Holly, who played the pipes and whistles, seemed to be watching Serena with interest. He moved to stand next to him.
"Picking something up, are you?" he asked quietly.
Holly grinned. "That could be taken in more than one way, but if you're asking about magic, then yes."
"I thought so." Ethan was oddly pleased that he'd been right. After all, he'd picked it up about Holly, so he wasn't sure why he doubted himself. Still… it sounded so farfetched. Holly wasn't human, he was one of the fey, moving between the realm of magic and the human world as he chose. Despite his psychic gift, Ethan had been truly shocked when he'd realised how close true magic really was. He had never told anyone; Holly had asked him not to.
"I'm not sure what it is," Holly went on, "But there's something wild and mysterious there. I have no doubt you'll find out." He grinned impishly. "Didn't take you long to find out about me, now did it?"