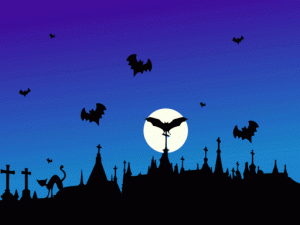 It's Halloween!! Also called Samhain and my favourite festival of the year, the night when the veil between realms is thinnest and magic feels close enough to touch. The night when anything is possible…
And to celebrate that and also the fact that it's a year since my first title 'When Joe Met Alice' was published (now that was a magical day!) I am honoured and very proud to be party to the release of Truth Won't Die, the song from the story.
I may have written the lyrics but the song as a whole was written and performed, mixed and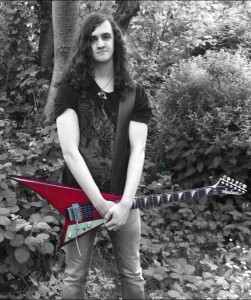 mastered by my son Jed. He took my words and a couple of suggestions that I made as to the direction that Joe would have taken them in, and has come up with a song that is just perfectly in tune with the story. (Yes, pun intended, sorry Jed!).
It has taken him hours of painstaking work. I don't think most of us realise, when we listen to a song, just how much time, care and attention to detail goes into the creation of it. From the development of the melody and the guitar riffs, the keyboards and additional effects, the vocal line and accompanying harmonies, and of course the bass line and the drums that are the glue which holds it all together; each is created separately but written to fit into a perfect whole.
Then the recording; Jed put the drum track down using a keyboard and some specialist sequencing software then recorded keyboards, bass, rhythm guitar, lead guitar, lead vocals and lastly backing vocals, each in separate tracks layering on top of the drums. He played and sang all the tracks himself, a pretty impressive achievement, and mixed and mastered it afterwards. I'd like to say a huge thank you to him for all his work, and also thank his friend George Hunt for acting as studio engineer when Jed was doing the vocals.
So below is the link to Soundcloud; enjoy Truth Won't Die. And as you light your candle this Samhain let it feed your inner flame and open up the magic inside.