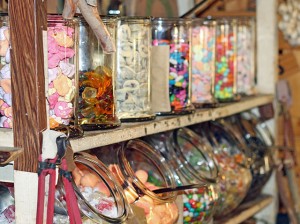 It's been a busy month with one thing and another and last week, as I completed a piece of work for Magic Oxygen (exciting stuff; more information soon), I found myself with a bit of a lull. Just as I was planning to start a) re-drafting the novel I wrote earlier this year and b) finishing a novelette that has been waiting patiently for some attention, what happens?
Two new characters walk into my head and quietly but insistently make themselves at home. I watch as their story begins to take shape, fragments and scenes and information pouring through my conscious. They are difficult to ignore, try as I might, and within a few hours they have been joined by two more characters, some locations and a soundtrack.
They are intriguing and despite my (admittedly rather half hearted) attempts to send them to the back of the queue I am driven to make some notes – a little background information, some scenes, scraps of conversation, . A vague timeline presents itself. So here is my dilemma – do I start writing their story now and make the others wait? Or do I keep making notes and hatching a plan whilst finishing what has already been waiting too long, and brave the challenge of National Novel Writing Month again this November? Hmmm…
As dilemmas go, it's a pretty pleasant one. A bit like standing in the sweet shop when you're nine, thinking 'Pear drops or toffees? Chocolate or jelly beans?' Such a tough decision! Perhaps the only way to solve it is to indulge in a nice cup of tea and some contemplation under the apple tree…
Izzy.