"Have you ever seen it? The path, I mean? It changes and it moves, so it's hard to find, even if you're looking for it. Because you never really know what you're looking for…"
In two weeks time, on the 16th September in fact, the path will lead to Thorncombe Village Hall where you'll find The Faeries' Bazaar.
It's a mystical narrative of interlinking pieces that leads you through the Bazaar and introduces you to the various shopkeepers and characters to be found there. From the Apothecary to the Bookseller, the three sisters in the Sewing Room to Amily the street magician, each has a tale to weave around you.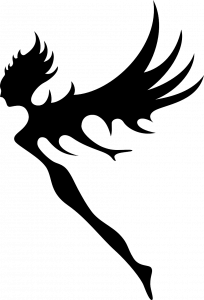 My older son Jed has composed a beautiful soundtrack that laces all the stories together. He plays as I read; he is the Troubador.
Younger son Zack, who is a most excellent chef, is the Innkeeper, while my husband Brian is our troubleshooter and all round good guy.
All proceeds from this performance will go to The Word Forest Organisation, carrying out amazing reforestation and educational work in Kenya. Check out what they do here: wordforest.org
So, if you're local (or even if you're not) please join us for an evening of music and storytelling.
For more details, contact me via my Facebook page:  IzzyRobertsonAuthor/events
Or you can book tickets here: wordforest.org/faeries-bazaar
Hope to see you there!