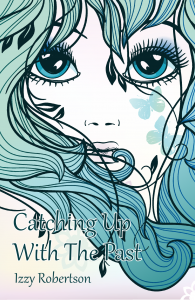 It's almost the end of February already! Hard to believe but still, time does fly. Though I haven't been posting much on here I have been working (honestly!), editing my NaNoWriMo novel and finalising my next title which will be coming out as a Kindle book this weekend. Another long short story, it's called Catching up with the Past and deals with the subject of bullying (that age old problem), but from a slightly different angle.
Although my writing takes a slightly otherworldly twist, this subject is a serious one and unfortunately does not seem to go away.
Bullying on any level is abhorrent and wrong, and although the physical side is more obvious, the verbal side, especially the casual comments and put downs that are supposed to be 'just a bit of fun' can be just as damaging, particularly when it comes from those who say that they're your friends.
It happened when I was at school and it's still happening now, unfortunately amplified by social media. I hate the thought that anyone feels like I did all those years ago, or like Jo-Jo did in the story. If you are, or have been bullied, you are not alone, but PLEASE TELL SOMEONE and do not suffer in silence.
Izzy.