I wrote this in 2016 but it seems just as relevant now. Given what's been happening recently in terms of climate change awareness, I thought I'd share it. Perhaps there is some hope after all.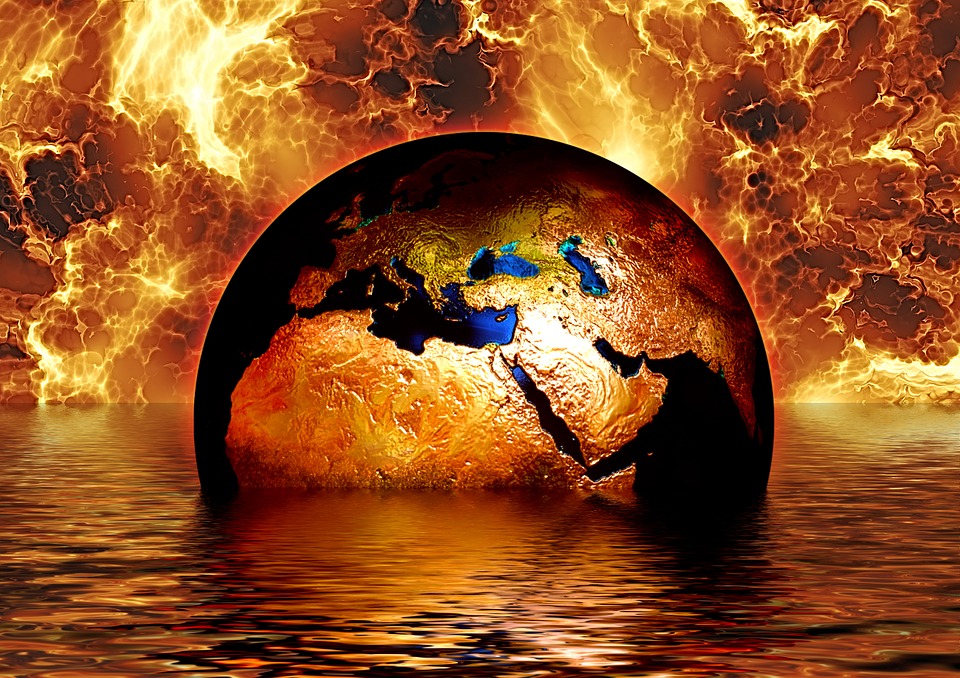 The apocalypse, when it came, took most people by surprise, even though it had long been predicted.
Well, people can be as selective with their science as they are with their statistics, and we all know that you can make statistics say whatever you like.
Plus the fact there were far more important things to think about, like who was to blame for the refugee crisis and what colour lipstick Kim Kardashian was wearing.
Anyway, it was quiet and gradual, the apocalypse, no catastrophic events (hurricanes and earthquakes notwithstanding), no nuclear war, no asteroid collision; an apocalypse by stealth if you will. Not enough people paid attention until it was too late.
You see, times were troubled. People didn't know what to believe any more, so much fake news and political spin. The truth was in there somewhere, but so well buried it couldn't dig itself out. Opinions were the new black and so opinions disguised as truth became the new truth and people believed what they chose to, what fitted with their world view. It was more comfortable that way than asking questions, looking beyond the reflection and into the room.
So, as we are what we eat, people fed on a diet of fear, anger and false assurances were more likely to worry about whether their neighbour of years had become a terrorist than the extinction of countless little known species of insect, and whether immigration was really the root of all evil rather than the loss of the planet's lungs to palm oil and cattle feed.
People everywhere were afraid but they didn't know what they were really afraid of. People were angry but they didn't know exactly what they were angry about. Fear and anger do not make good bedfellows. People turned against their neighbours. Communities turned against each other. There was squabbling and unrest, laws made and pacts broken, wars fought and blame cast. And all the while the seas were rising and the weather was changing and the ecosystems were breaking down.
But those in power were rich and getting richer while the general populace was distracted, so that was OK. And those people that did notice? The ones that did protest and make a fuss, march with their banners, sign petitions and sit in fields day in, day out to protect the land? A minor irritation, nothing that a negligent media and some juicy celebrity gossip couldn't handle.
When the last rhino died, it didn't even make the front pages. The demise of the orangutans caused a bit more of a stir. 'Very sad' was the general consensus on Twitter. The tigers, well, that was a shame, magnificent animals but then again they do kill people so, you know. Maybe not such a loss…
It was the bees that finished it. There were warnings, many warnings, but they were largely ignored. When they went, along with countless other pollinators, the multi nationals finally realised that you can't hand pollinate enough food for seven billion people and chemicals alone won't make stuff grow. Shrinking land mass and changes in air quality didn't help. And so the apocalypse had arrived, a slow and painful demise of humanity and most other life on the planet. There are very few of us left now, clinging on to barely nothing. Soon we'll be like the dinosaurs, history conserved in the bones of the world.
And Earth? She'll be all right. She'll just start all over again…
Izzy.