Somewhere in an alternate universe far, far away…
As you know, I hate writing! And I also loathe reading! So don't you feel sorry for me, having to read amazing new books and make editorial suggestions to earn a few pennies? Oh, the trauma…
Meanwhile, back in the real world (whatever that is)…
I have been privileged to have been given the opportunity to edit three absolutely cracking new books over the last few months, and they are all due out on very soon. So here's a little summary of each to tempt you.
'The Dreamer' by Sue Hampton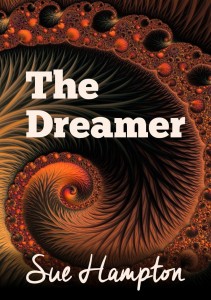 This children's book, set long ago and far away, is a green allegory encompassing adventure and fairy tale. Moro, a rich, heartless landowner holds a village in his power, but it isn't enough. Lark, the mute peasant girl, can never please her father however hard she works. She finds solace in carving animals from clay and wood, her art frequently destroyed by her bullying brother. Her friend Fedor, the lame goatherd, never understood why his father left and still hopes he will return. The pair befriend The Dreamer, an old blind man who lives alone on the mountain. He introduces them to the magical world in his crystal story bowl and the myth of the Flower Bird. Their world falls apart when Moro obtains the bowl and – coveting the crystal which lies behind the waterfall – wreaks havoc on the mountain. As greed threatens to destroy the life of the village, can two children and a blind man find the courage and resources within themselves to stand up and lead the way to a better future?
The Empire of Evil by Gordon Strong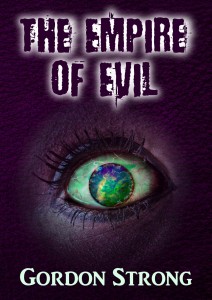 Magic is a paradox, one that can never be fully resolved. Within other worlds are mysteries beyond the imagination. It is these extraordinary realms that our psychic investigator willingly explores. Standley-Strange, arch magus, scholar and man-of-the-world is saved from becoming an eternal recluse by a surprise visitor.
Vivacious Cyndi flees to England from a dangerous darkness in America, her intuition guiding her unerringly to the very door of Standley-Strange! He offers her shelter and they speedily become magical allies when Standley-Strange is called to the aid of Debroneth, a Medieval province, inexplicably manifested in another dimension. The magus vows to protect its people from the ravages of the Evil Empire, but must also face his own challenges when he confronts the Emperor Tortius and Bredon Shaft, his vicious Chief Inquisitor.
Treachery, tyranny and a ruthless desire for power are the hallmarks of the Empire. Add in a lost lady, a magical minstrel, kidnapping, rebellion and multiple dimensions and the ride is set to be anything but smooth.
Blind Cupid by Max Brandt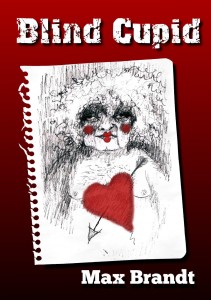 Nick Sloane has a moral compass that no one understands but him. The last thing he needs is a touchstone that hurls it into confusion.
Simon Nicholson's job at Freeways children's home is tough, fighting on the front line of child abuse cases and coping with the fallout from neglect. The last thing he needs is one of his youngsters disappearing.
DCI Montgomery Flute has dark memories that are interfering with his work. It's almost a year to the day that his life-partner, Tom, committed suicide and the last thing he needs .is a complex murder enquiry throwing fuel onto a fire that's already burning him up.
The discovery of a tortured body in an isolated spot turns out to be an ex-resident of Freeways. Dark secrets from all their pasts are being skilfully woven together by a calculating killer. It's the very last thing anyone needs; especially the children.
These titles will launch, with others, at a wonderful event in Lyme Regis on 14th February. Find out more here. http://www.magicoxygen.co.uk/
Izzy.