Well, it's almost the end of November and I am happy to say that I managed to complete my novel in time – all 50,508 words of it. I have no doubt it's going to need serious redrafting but at least it's written and not just in my head. And hopefully I haven't driven everyone too crazy.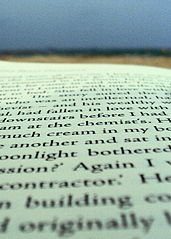 So after the frenzy of writing, I am going to take my own advice and dust off a few of my favourite rereads this weekend. I can drink tea and eat chocolate just as easily when I'm reading as when I'm writing! These are the books I may indulge in.
Dreams Underfoot by Charles de Lint – a magical collection of short stories set in an imaginary North American city.
Green Angel by Alice Hoffman – the most beautifully written story of loss and recovery I think I've ever read.
Anne of Green Gables by L M Montgomery – the classic tale of an orphan taken in by a brother and sister, and how she changes their lives. The sequels are favouites too.
The Wood Wife by Terri Windling – an otherworldly tale set in Arizona.
I daresay that as I look on the bookshelves for these I'll find others that tempt me in. What a lovely thought.
And from old favourites to a new book out for Christmas. You will see an advert for it on my website; it's called 365 Silly Jokes For Kids and has been published to raise funds for Martha Care, a small but incredibly valuable charity that provides support and advice to parents of children admitted to hospital in crisis with injury or long term/teminal illness. Please buy this book and help them to continue supporting families going through their worst nightmare. Many thanks.
Izzy