Sometimes you need to listen to that quiet inner voice…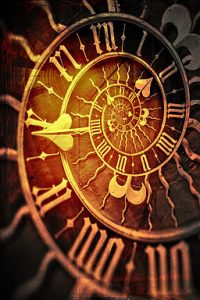 Hey you. Yes, you. It's your future calling.
Well, one possibility anyway. The best, I'd like to think.
I've seen some of the others and they're not…
So anyway
I was watching you sleep earlier
Peaceful, your arm thrown over your forehead.
Now you're eating breakfast, toast, marmalade,
Unaware that later today she's going to call you
And offer you an opportunity, a chance
The one you secretly long for.
I so hope you take it
I know what's most likely to happen
And it's me.
But of course you don't know that.
I have the benefit of hindsight and you, well,
You have questions and concerns
All those other possible futures crowding in with their
Doubts and insecurities, their what ifs and wherefores.
I can see an alternative now, one of many, and it's OK
Nothing spectacular but comfortable
Safe.
If you choose that path at the fork, you'll be all right,
Happy even.
But you'll always wonder.
Yes, I know nothing's certain, even me.
But this. This is so important.
This is your dream.
It could be your life.
Trust yourself.
It won't all be roses, it won't all be easy,
But I see those other futures and most of them
Are tinged with regret for the step not taken,
The no instead of yes.
Please.
It's a leap of faith but take it.
Let yourself fly.
Izzy.